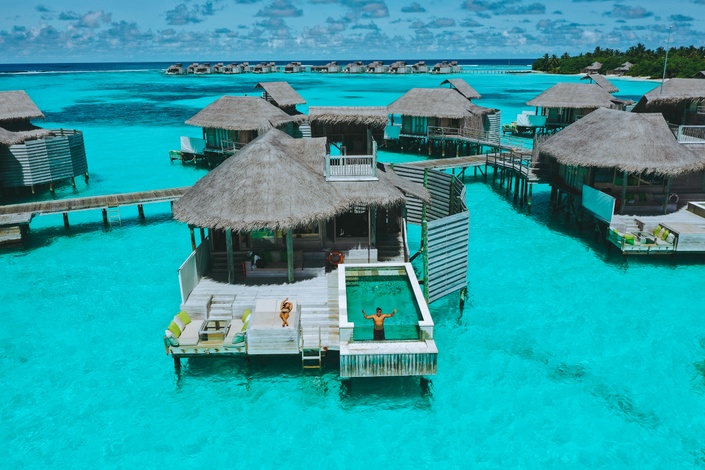 Freedom Mastery
Everything You Need To Know About How To Unlock Your Freedom and Get Paid To Travel Doing What You Love
Unlock Your Freedom
WELCOME HOME MY FRIEND. IT IS NOT A COINCIDENCE THAT YOU ARE HERE.

'At VacationWolf, We believe that travel is the best form of education and that through travel we can fundamentally change the world. We co-create closely with top travel brands & share inspiring, educational and entertaining content with our audience that consists of entrepreneurs, influencers, marketers, creatives, artists & change makers. We just happen to teach them how they can master their freedom. Want to join our program?' Dimag Ozgum

THE STORY

'After visiting Hawaii in 2012, Cypriot Traveler; Dimag Ozgum fell in love with the islands and decided to explore the most beautiful places in the world. He then created VacationWolf, grabbed a camera, a drone, and started telling stories on how lucky we are to be living in the world. Dimag believes that travel is the best form of education and that the earth is the most beautiful planet of all. Through VacationWolf, Dimag shares his inspiring digital travel content with the world, on a mission to raise the planetary vibration with his teachings.'

I have been where you are. I have been through all cycles of online entrepreneurship. I made great income, but lost my health. Then, I got my health back but I struggled with relationships and financials. I wasn't aware of many things that were stopping me from mastering all areas of my life. After lots of trials, errors and working with the best, now I feel content and have balance in all areas of my life. I want to share everything I learned in my 10+ years in the journey with you. If you want to become the best version of yourself and master all areas of your life like an unstoppable wolf, join me on this journey.

In fact: 'we are the type of influencers who influence the influencers.' We cracked the code of living an extraordinary lifestyle and we have been traveling the world fully sponsored by some of the best travel brands we collaborate with. These brands include Visit Mexico, Four Seasons, Cavo Tagoo, Club Med, Vayner Media, Turkish Airlines, Hard Rock Cafe, Uber, Marriott and 100s of other big names. In some cases, we even got $50,000+ worth of vacations fully sponsored; including flights, 5 star hotels and experiences & even got paid to be there.
Just imagine being in The Maldives, Hawaii or Bora Bora with the people you love on a fully sponsored vacation where you are also get paid. This is now possible with 'Freedom Mastery' program. We kept our secrets to ourselves over the years but now that is about to change because we want you to experience the same lifestyle and get there super fast! The good news is: you don't need any prior social media knowledge and we are here to guide you through the whole journey.
'Freedom Mastery' program will cover everything (A to Z) you need to know about becoming a 'ROCKSTAR' social media influencer. Our program is truly designed to 'Unlock Your Freedom' with ancient and new age wisdom. Inside, you will be learning from an actual pro who knows the ins and outs of the industry. We will reveal the exact methods and strategies Dimag Ozgum of @VacationWolf ( Top 1% Instagram Travel Influencer) used to create a legendary lifestyle, which enables him to get paid to travel the world.

This is a step-by-step, do-this-do-that video program where we take you under my wings and reveal, in a no-frills way, a powerful lifestyle strategy that will build you and your online business in record time, allowing you to gain financial freedom, automate your income and live a life on your own terms, so you can have more time with your loved ones. The program is full of practical & applicable knowledge that anyone can benefit from.
You will learn how to become healthy, wealthy and how to grow a meaningful community from scratch using social media and also how to monetize your influence through techniques no one wants you to know. Once you apply the principles that we are teaching in this program, you will also be able to get free travel experiences with 5 star luxury hotels and tourism companies as a travel and lifestyle influencer. In fact, this will be the coolest lifestyle you will ever have as you will get paid to do what you love. We are here to help you get to the next level and master not just social media but also all areas of your life. Now, take a deep breath, relax, and let's get you started!


'As a passionate mentor, I want to give you everything you want to know about the industry so you can become a 'VacationWolf. In fact, we charge $3000 to $100,000 to work with clients but this training reveals the exact same methods to you only for $1111. Hurry up & get in now before I change my mind!' - DIMAG OZGUM
Your Instructor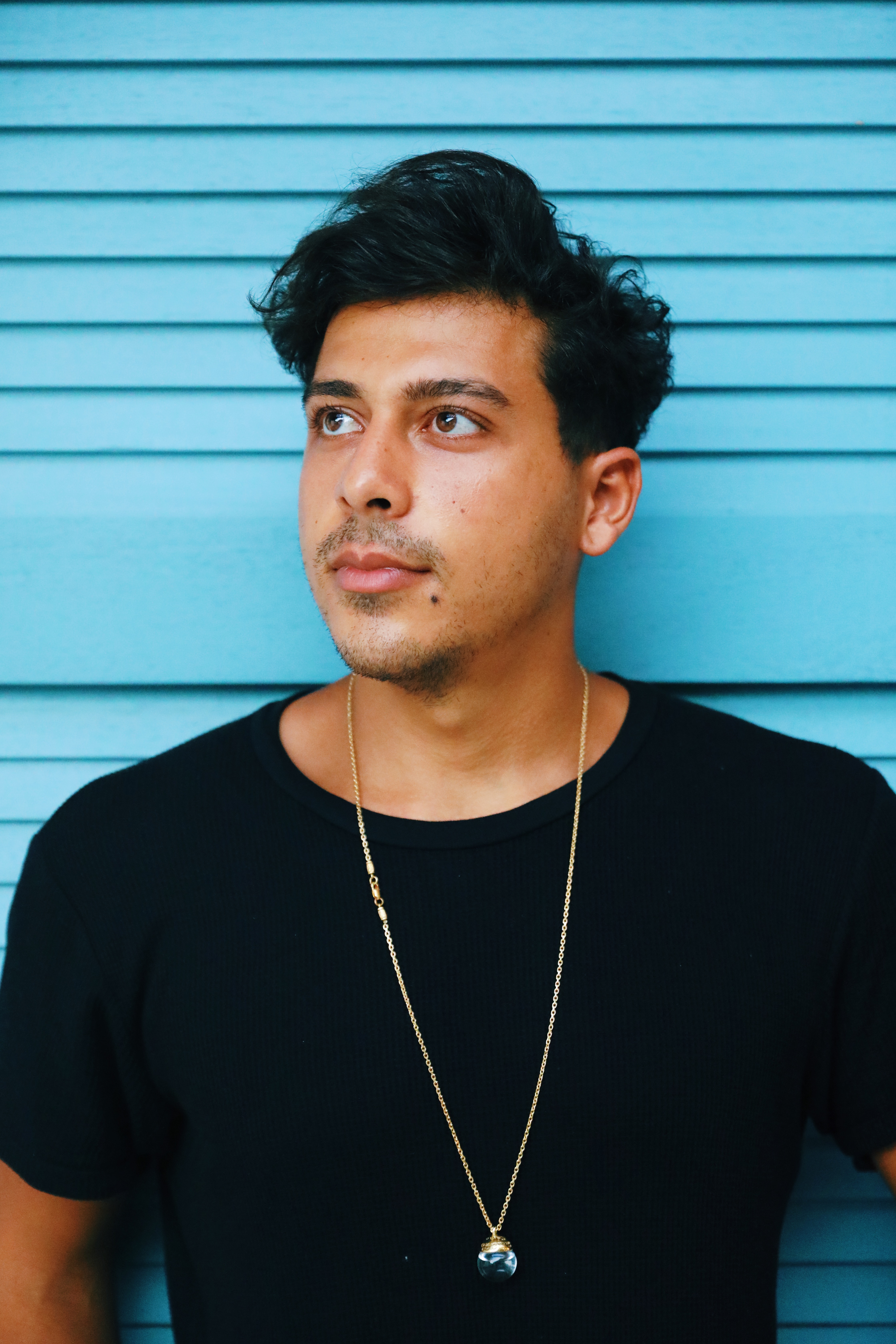 In 2016, Dimag Ozgum had $1,500 left in his bank account, lived with ten other nomadic entrepreneurs, and dreamed of nothing else but to travel the world and help others do the same. He's achieved this dream, turning VacationWolf into a six-figure business, has visited 100+ destinations over the last few years, and inspires his 'beloved tribe' to not only travel the globe but also get paid for doing what they love. Today, VacationWolf is a top 1% Instagram Influencer in the travel community, with more than one million social media followers across their pages and through their #VacationWolf hashtag, millions of other nomads share their own travels – as well as the VacationWolf team sharing videos, pictures, and features.
Course Curriculum
INTRODUCTION
Available in days
days after you enroll
WEEK 1
Available in days
days after you enroll
You will also get these BONUSES when you enroll today:

1) 1-on-1 Private Facebook MentorShip: You'll get access to our exclusive group where we will be sharing the latest techniques.
- That is also, access to ME, personally. I'll literally take your hand and guide you along the way. You will connect with other members and get REAL TIME feedback on your content, strategy, channel, and business. *This bonus is ONLY available with Wolf Academy. You CAN NOT buy access to this group any other way.
2) How to make money online and have 20+ revenue streams.
3) Done for you pitch templates to contact hotels, tourism boards and the brands you would like to collaborate with.
These are the same templates we used to collaborate with brands and travel the world literally for free.
4) Access to our Whatsapp and Telegram Engagement Groups to 10x your engagement the same day. (300M+ Follower Network)
5) Lifetime access to Freedom Mastery. That means you will be able to come back to this course forever and learn about the latest strategies as we keep improving the course with new information.
6) Opportunity to make money from day 1 by becoming an affiliate.

Who is this program for?

-You are starting from 0, or you already tried growing an audience but it did not work.
-You want to make an online income on autopilot and work from anywhere.
-Anyone who want to become a top social media influencer and get paid to travel the world.
-For the ones who want to take their life to the next level and master all areas of life
-This program is for Startups, Influencers, Digital Nomads, Entrepreneurs, Artists, Bloggers, Marketers, Travel Photographers and Adventure Lovers, Freedom Seekers, Instagrammers, Creatives, Growth Hackers, Healers and for anyone with a dream to travel the world, get in shape, and grow a stellar online brand.

Are you going to be our next success story?

'Freedom Mastery' is the Number 1 online training platform helping you to grow your brand as a social media influencer, so you can get paid to travel the world and do what you love.
*Get step-by-step guidance on how to explode your channel.
*Learn little-known industry tips & tricks to make your accounts go viral and hit explore page.
*Fast-track your journey to Social Media Success by learning from an expert who has done it.
*Learn ancient & New wisdom that will elevate your life.
*Become healthy, wealthy, sexy, influencive & ultimately financially free.
Frequently Asked Questions
When does the program start and finish?
The program starts now and never ends! It is a completely self-paced online program - you decide when you start and when you finish.
How long do I have access to the program?
How does lifetime access sound? After enrolling, you have unlimited access to our program for as long as you like - across any and all devices you own.
What if I am unhappy with the program?
We would never want you to be unhappy! If you are unsatisfied with your purchase, please contact us in the first 15 days!
Can you guarantee that I will become a #VacationWolf?
Nothing is guaranteed in life, however, if you follow the steps taught in the program, and take action, you will be ahead of the 90% who did not take the program.
Is the program only for travel niche?
Not really! You can apply these techniques to every single niche on Instagram and on other platforms. We thought entrepreneurs, bloggers, authors, athletes, creatives and even to people who are starting from scratch. So, this stuff works for anyone with a dream. To add, this is not just a social media program, this is a life mastery program.
Do I need to be a ballin' billionaire to travel around the world?
Absolutely not! I started with only $1500 in my pocket and got here. If you follow what I am teaching in this program, you will get there.
What if I have more questions?
Feel free to email me if you are still uncertain if this program is for you:
[email protected]